Chairman-Board of Directors​
A Paediatric Neurologist with vast experience in epilepsy management and one of the founding directors of KAWE (1982). He is also the chairman of the KAWE board of directors and the recipient of the International "Ambassadors for Epilepsy Award-2019" presented by the IBE (International Bureau for Epilepsy) and ILAE (International League Against Epilepsy)
Treasurer and Board Member
A banker by profession with extensive experience in commercial and central banking. He is a certified public accountant and a member of the Institute of Certified Public Accountants of Kenya (ICPAK). He holds a Bachelor of Education (Arts) degree and a Masters in Business Administration specializing in finance. Currently a Board of Management (BOM)Member and chair of the finance committee of Chuka High School. Past Treasurer of Chuka Welfare Association. He champions the interests of people living with epilepsy as he has a close family member who suffers from epilepsy. He is also a member of the KAWE board of directors.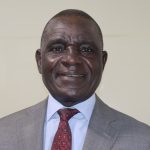 Secretary and Board Member​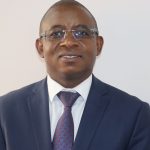 An advocate of the High Court of Kenya with more than 20 years of active practice. Mr. Mwaniki is a founding partner at M/S Kinyua Mwaniki & Wainaina Advocates, a legal firm based in Nairobi engaged in Conveyancing and Commercial law practice. He is a Fellow of the Chartered Institute of Arbitrators (FCIArb), a Certified Mediator(CM) and a member of the Institute of Certified Secretaries (ICS).
He sits in the board of the Law Society of Kenya Sacco (LSK Sacco) where he is the Chair of the Credit Committee. He is also the Vice-Chair of the Board of Management (BOM), Njiiri School, a public boys boarding high school and the Chair, Welfare Committee, BOM, Kigumo Girls, a public girls boarding high school.
Mr. Mwaniki has been a member of KAWE Board for more than 10 years. He joined the board at a time when he was managing a close family member living with epilepsy. He has keen interest in creating awareness on epilepsy in order to eradicate ignorance and stigma to enable persons living with epilepsy lead a fulfilled and quality life.
Diana joined KAWE in 2009 at a time that KAWE was going through organizational and donor space changes. Epilepsy was then shied upon and KAWE was having to place a strong foot forward to have its voice heard.
She has over 17 years in finance, donor relations, strategy and organization transformation. She along with staff members and the board gave KAWE a facelift by coming up with modalities to institutionalize the organization to become what it is today. The staff and organizational overhaul has seen KAWE today place itself in global and local health practices.
KAWE needed a fresh approach in finance and strategy and her presence in KAWE not only brought in a female touch to the organization but has also enabled change in donor efforts, organizational development and expansion.
A firm believer in the effectiveness of ICT and new media, Diana has been able to tap into resources such as KAWE's participation in The Epilepsy Foundation Pipeline Conference Shark Tank competition and was in the team that initiated M-Kifafa which is now Fafanuka, a better linking between KAWE and its various stake holders in the health fraternity.
 "Social platforms are especially crucial in this technology era. By creatively packaging our message, KAWE can reach self reliance, thereby reducing over reliance on donors." She notes and adds, "Our method can also act as a benchmark for other projects that share the KAWE mandate."
Diana points out that the biggest challenge that faces epilepsy is not lack of education. If people can be encouraged to change their lifestyle and learn to take courage as they live with the condition, epilepsy management will have taken a big step in the right direction.
Patrick Ngechu
Chief Executive Officer (CEO)/
Program Coordinator

Patrick has over 10 years of experience in governance, project management and administration. He is experienced in planning, leading, executing projects and fundraising.
Prior to joining KAWE, Patrick was the Director of the School of Accountancy at the University of Kigali, Rwanda where he taught and mentored young people. He is passionate about youth empowerment especially youths living with disabilities and helping people living with Non-Communicable Diseases.
Patrick is a Board Director at the Non-Communicable Diseases Alliance Kenya (NCDAK), the national umbrella body of all organizations, patients' groups, NGOs, CBOs and professional associations involved in advocacy, prevention, control, care and rehabilitation of persons living with or at risk of developing NCDs. He serves as the Treasurer and Chairman of the Finance Committee of the board.
He holds a Master of Science in Finance and a Bachelor of Business Management in Finance and Banking. He is also a Certified Public Accountant and has a certificate in International Public Sector Accounting Standards and Certified Investment Financial Analyst Part III. He is currently pursuing a PhD in Business Administration and Management.
Tedi Oburu
Clinics Administrator
When not managing the clinics, Tedi is with the community creating awareness on epilepsy and social-economic empowerment programs.
In her spare time, she enjoys making new friends and cooking superb dishes.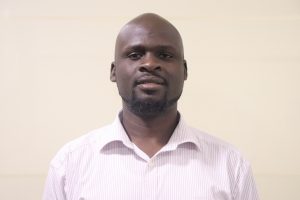 Bryan Tabani
Clinical Officer
Tabani is a dully-Registered Clinical Officer who has worked with KAWE for the past three years and has been in the practice for the past 7 years. He is focused on awareness creation to eliminate the misconception and myths concerning epilepsy. Tabani is passionate and always ready to put a smile on patients/caregivers who have lost hope.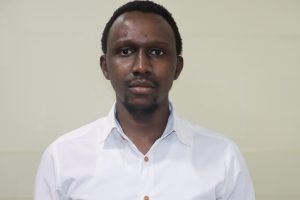 Daniel Maweu
Finance Officer
Daniel is an Accountant by profession with 4 years of work experience. He is a certified public accountant and a member of the Institute of Certified Public Accountants of Kenya (ICPAK). He is currently pursuing a Bachelor of Commerce degree at Strathmore University.
He has a heart for the less fortunate in the society.

Nicholas Otieno
Clinical Officer
Nicholas holds a diploma in clinical medicine and surgery from The Kenya Medical Training College and a certificate in Emergency Triage Assessment Treatment Plus Admission Care for sick Children(ETAT+) from The Kenya Pediatric Association. He is duly registered by the Clinical Officers Council as a Clinical Officer. Nicholas is a self-driven, highly focused result-oriented team player, an individual of unquestionable integrity with a compassionate heart to serve humanity. He has over 7 years of experience in clinical management and treatment in both inpatient and outpatient setups.

He is so passionate about community empowerment and engagement.
Faith Muthoni
Clinical Officer
Faith holds a diploma in clinical medicine and surgery from The Kenya Medical Training College. She is registered by the Clinical Officers Council as a Clinical Officer in accordance with the Provisions of The Clinical Officers Act. Chapter 260 section 7. She has other qualifications among them, successfully completing the COVID-19 Training for Health Care Workers in Kenya course, Advanced Trauma Life Support. A very focused, patient, team player, and result-oriented. She has 3 years of experience in the clinical management of patients both inpatients and in outpatients hospitals. In KAWE faith attends to patients, and participates in the creation of epilepsy awareness, training, and sensitization.

In her spare time, she volunteers in church activities in giving back to the less venerable in society.